Time Release Security Fixture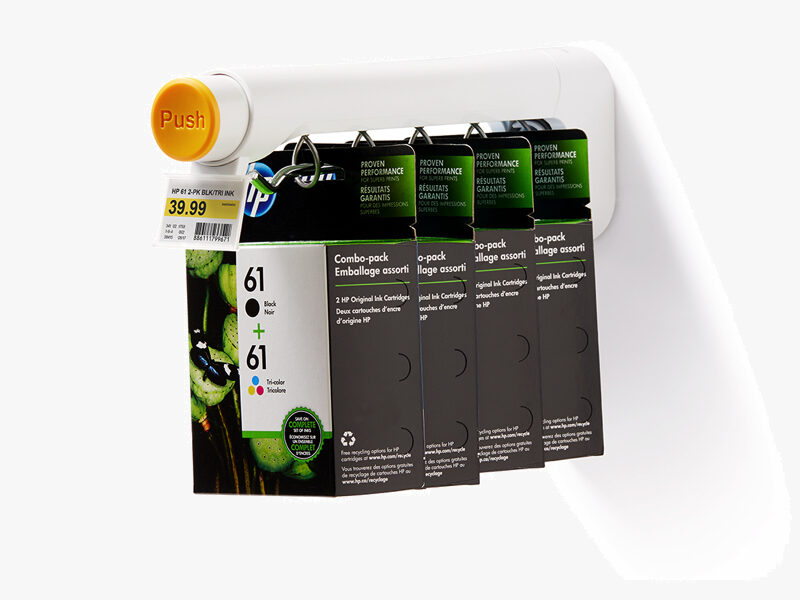 Make it difficult for potential offenders to sweep multiple items from shelf while not impeding shopping experience.
Five second delay makes it impossible to take more than one item at a time.
This technology increases the EFFORT involved in taking multiple products by making the offender wait a considerable amount of time.
Increasing the amount of time necessary to steal products increases the RISK of being caught by a store associate or fellow customer.