Sonr Crossbar Shield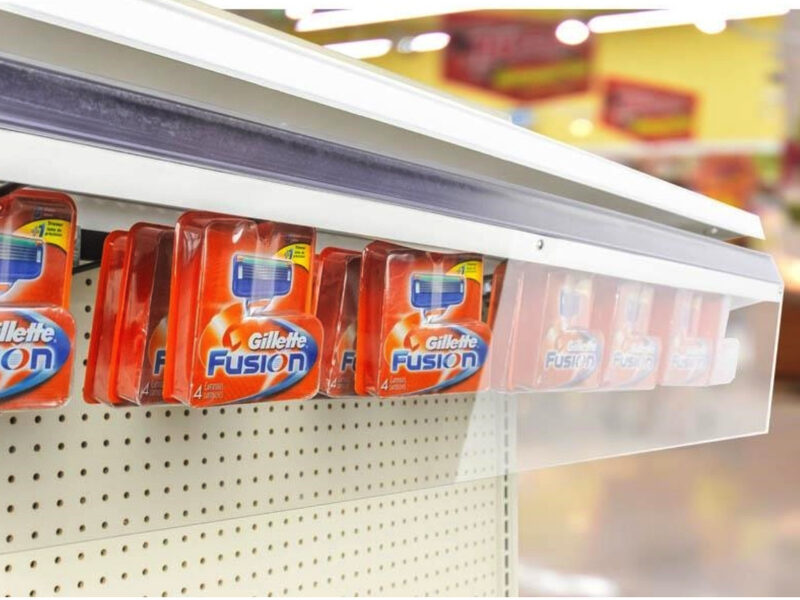 Prevents sweep and theft for an entire row of facings on a shelf, open face gondola, or endcap.
Lifting the shield initiates a warning beep.
If shield is lifted for too long, the system alarms for a predetermined amount of time and then resets with no deactivation device.