Connect Platform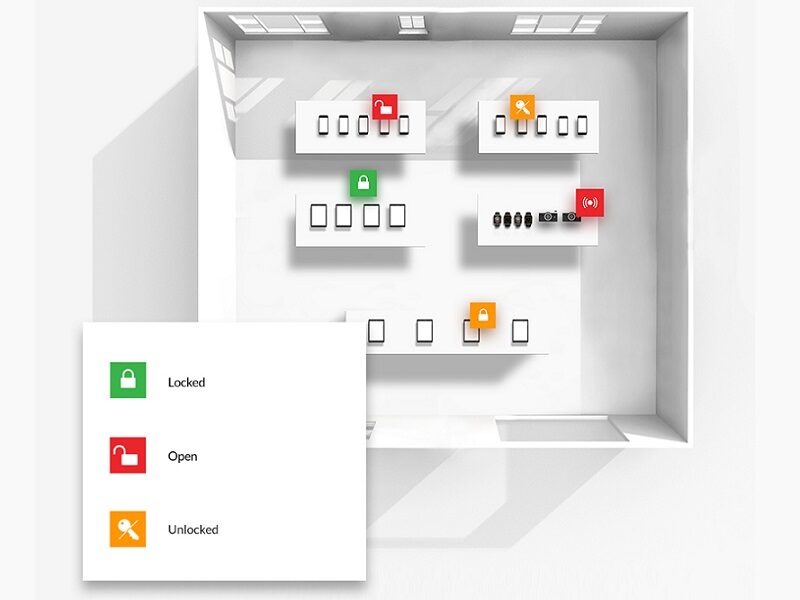 Fraud, Safety, Theft, Violence
Zone 1, Zone 2, Zone 3, Zone 4, Zone 5
The MTI Connect Platform brings together hardware, software and people to create an amazing retail experience for consumers—and for you.
Simplified Merchandising Compliance – Device out of compliance? The Connect Platform identifies the problem—and provides the solution—for staff, so you can stay on top of today's merchandising whirlwind.
Actionable Exception Reports – We built monitoring right into our display hardware—so you can fix issues the moment they happen, not hours after consumers find them. And our built-in functionality means no app to install—so setup is fast and foolproof.
Employee Operations App – How can you create more positive consumer experiences? Give your frontline employees this app. It empowers them with insights into sales-floor problems—and their solutions—driving increased employee engagement and building a culture of accountability to your customers and your brand.
Smarter Access Management – MTI uses Versa Key™, a low-cost RFID key, so you can afford to give one to every employee. That means every employee is accountable, stopping theft cold. No nightly key charging means you're managing access, not keys. And every employee has access to merchandise, so they sell with maximum efficiency.
Powerful Marketing Insights – Don't know which of your brilliant marketing moves is driving sales? You will now. Connect Platform tracks consumer engagement with interactive displays, then correlates that data with promotions, sales, traffic and other data. The result? Truly revealing enterprise-wide reports that propel your marketing.
Comprehensive Enterprise-Wide Reporting – You have data sources all over your enterprise. Thanks to its "open" platform, MTI Connect® can integrate with those sources, correlating data to create powerful, actionable reports. Those reports are shared to the cloud 24/7, to give stakeholders the information they need to make better decisions.