Gen 6 Tether with New Smart Padlock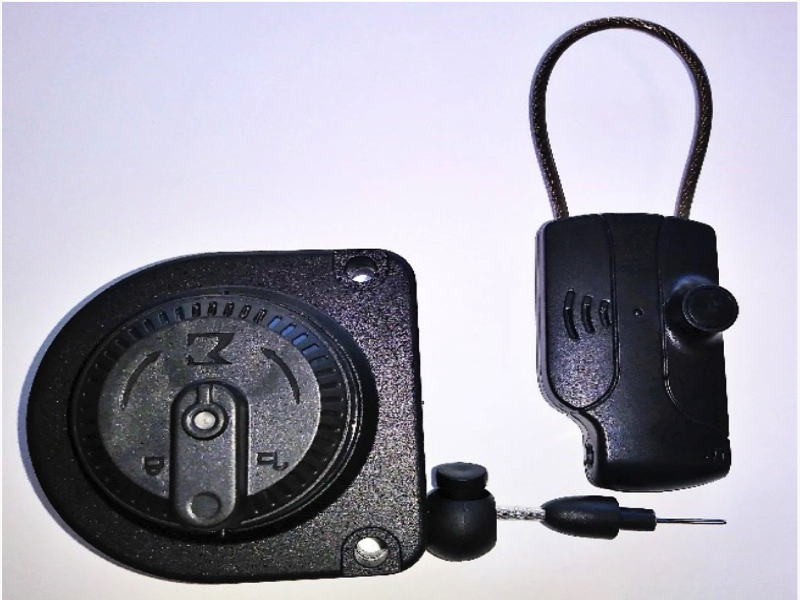 Can be mounted flat on the fixture using adhesive or screws or using the system under tables or between vertical slotted uprights for adjustable shelving.
It will alarm if the tether is removed from the fixture, the cable is cut, an unauthorized detacher is used, and if the Smart Padlock tag is cut or removed without using the designated decoder.
Additionally, the Smart Padlock will alarm the EAS pedestals.