8x8 Cage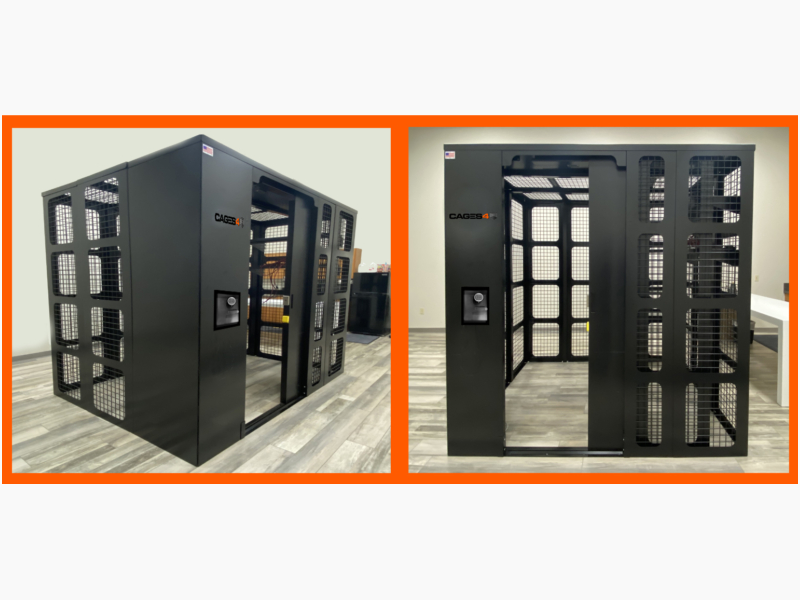 Harden the target with additional layer of high security to electronics, phones, tablets, narcotics, cannabis, tobacco, vape, CBD, liquor, or soft goods.
Available in multiple sizes (i.e., 6×6, 6×8, 8×8, 10×10, etc.)
Multiple lock options available (MAG, bold, card access, biometric, IP, etc.)
Unique integrated accessories offered.
Easily expands at a later time to meet your growth needs.