Visual AI for Process Automation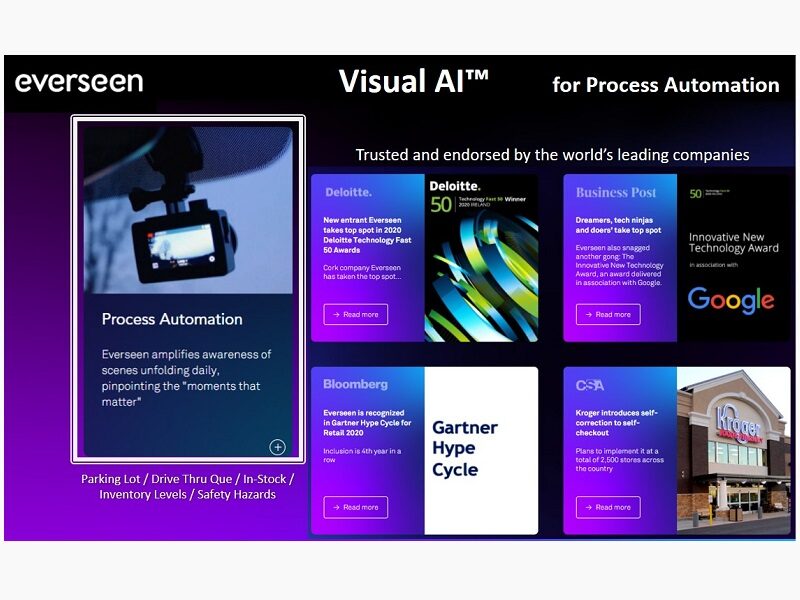 Process Automation – its what we do at Everseen.
Many businesses run critical processes with queried database information or manual insights.
Visual AI™ can provide timely information before the order is made, before the car abandons the line, before a customer gets frustrated with an empty shelf and leaves, and before the slip, trip, or fall.
Everseen's Visual AI™ is applied as a super layer on top of databases to explore new ways of influencing processes and automating them.