Theft Deterrent and Recovery Label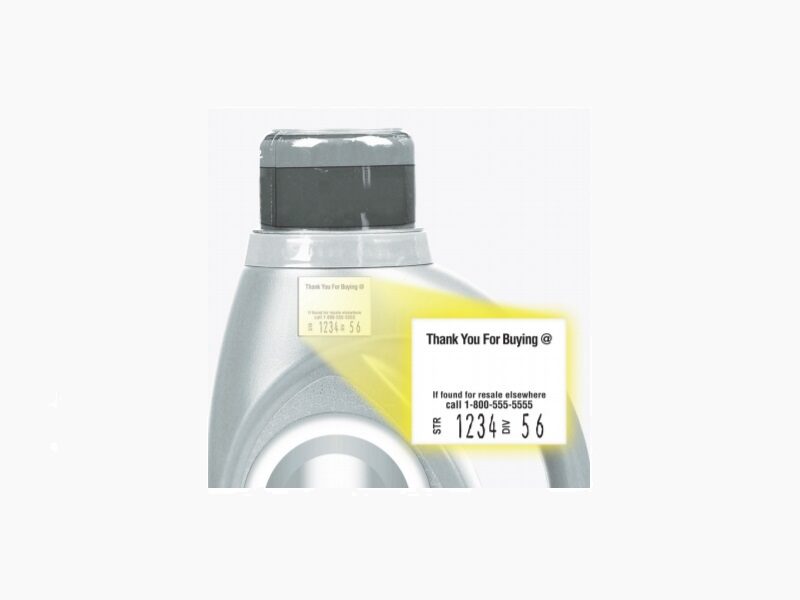 This solution displays unique store information, providing law enforcement with proof of the product's original ownership in an ORC investigation. This enables the retailer to recover stolen products.
It enables variable imprinting of the store number on the label, meaning only one SKU needs to be ordered versus possibly hundreds.
The quality of the label adhesive has a direct correlation with the ROI by enhancing its deterrence value. Specialty adhesives on the labels make it virtually impossible to remove from the package without significantly damaging the product.
The aggressive adhesive significantly increases time and labor costs for fencing operations.
ORC Labels make it easy to identify product that has been stolen and sold to illicit resellers by labeling with a unique code identifying company and location.
ORC labels are extremely time consuming and difficult to remove, either leaving residue or damaging the product.
This technology increases EFFORT necessary to steal and resell the product, as individual stickers are difficult and time-consuming to remove.
This technology increases the RISK involved in stealing this product by providing evidence of the crime that may be used later to prosecute.
This technology decreases the REWARD by making it difficult to resell product or damaging the product in the process of removing the ORC label.