Fortress Gate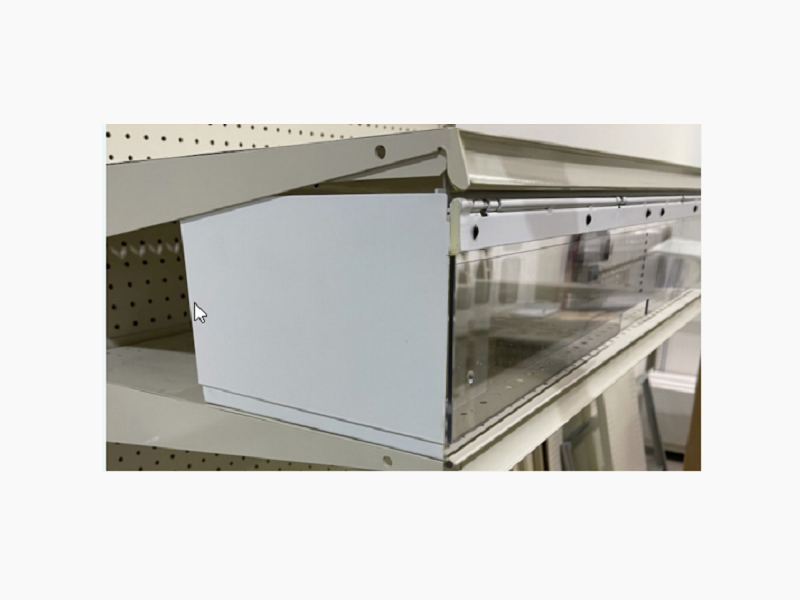 Theft deterrent system slows down mass package "sweeping".
Option for non-powered audible alert tone(bell or ratcheting feature) that notifies associates nearby that a shelf has been accessed.
Adjustable window that can be set to various heights in between shelves. Molded in a resilient and durable polycarbonate plastic. Steel hinge mechanism has been calibrated and tested for thousands of rotations.
Adjustable steel side panels prevent side access to product on shelves. System is adaptable to all types of merchandise in stores. Bolts directly to existing underside of shelf using security screws. Does not interfere with shelves that have pre-existing spring pusher systems in place.