Facial Detection & Recognition Platform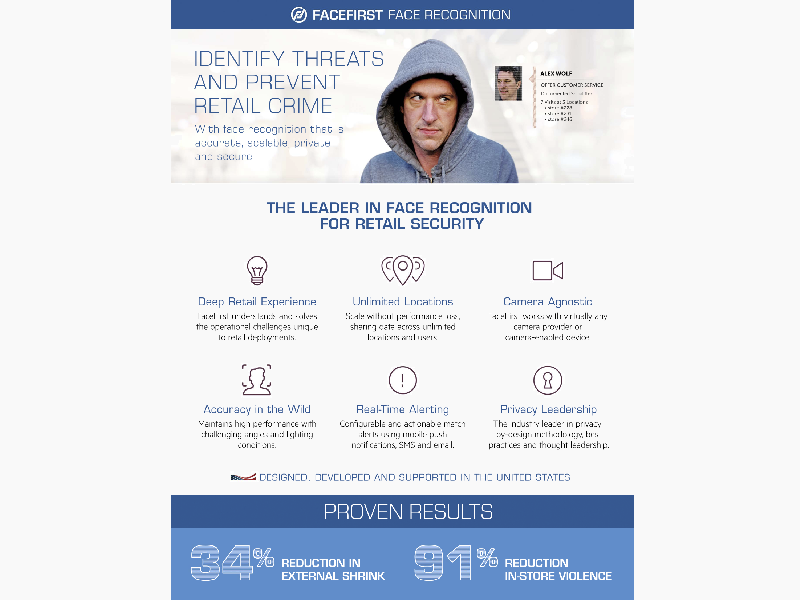 This technology is used to prevent crime, improve customer experiences, and secure transactions.
Helps loss prevention professionals recognize known shoplifters, organized retail criminals, dangerous people, and victims of human trafficking in real time.
Increases the RISK of an offender being caught.
This solution utilizes facial template data stored within the end user's private environment, the FaceFirst platform offers real time alerting of template detection and recognition events with cross location intelligence throughout the end user's entire environment.
Highly adaptive facial templating and detection with industry leading template recognition using commercially available IP video cameras in any environment.
Vastly scalable and the open software platform has a fully documented/supported SDK and API with an intuitive, straight forward GUI, minimizing training and implementation requirements.