Bosch FLEXIDOME IP Starlight 8000i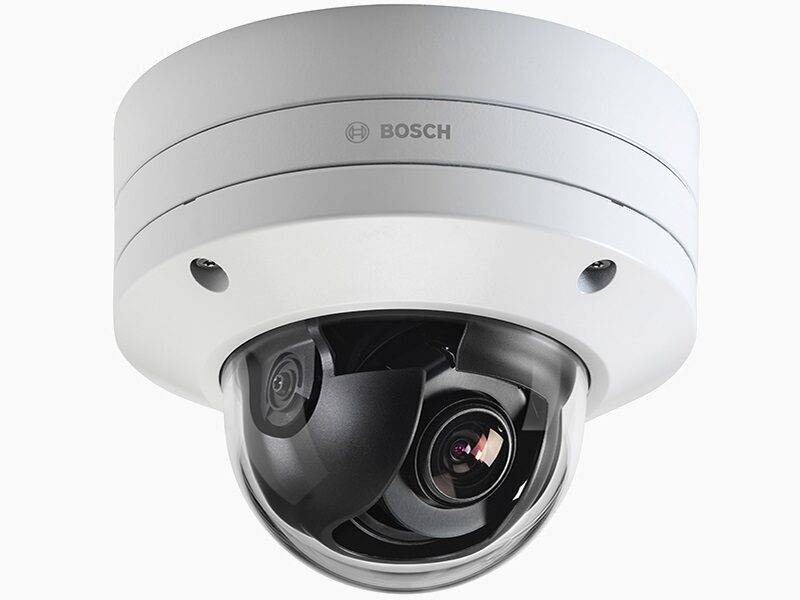 Zone 1, Zone 2, Zone 3, Zone 4
Fixed dome camera that offers a game-changing concept in installation and commissioning, saving up to 75% of camera set-up time.
With remote commissioning, installers can use a smartphone or tablet and the Bosch Project Assistant app to pan, tilt, roll and zoom to point the camera to the required field of view without having to touch the camera or lens. This can also be used to remotely adjust the field of view to easily adapt to changes in store layouts without a ladder or lift.
Built-in Intelligent Video Analytics detects and alerts to possible shrink risks like people loitering outside of customer and employee entrances, health and safety concerns such as blocked emergency exits, customer service issues like long lines, and much more.
Starlight technology in HD 1080p, 6 megapixel, or 4K ultra HD resolutions provides exceptional detail even in extreme low-light situations.
IP66 water resistance, IK10+ vandal resistance, anti-corrosion coating and an operating temperature range of -58 to +140°F make the cameras suitable for outdoor or indoor installations.
Sophisticated software and hardware measures maintain the security of vital video data.