Slip and Fall Detection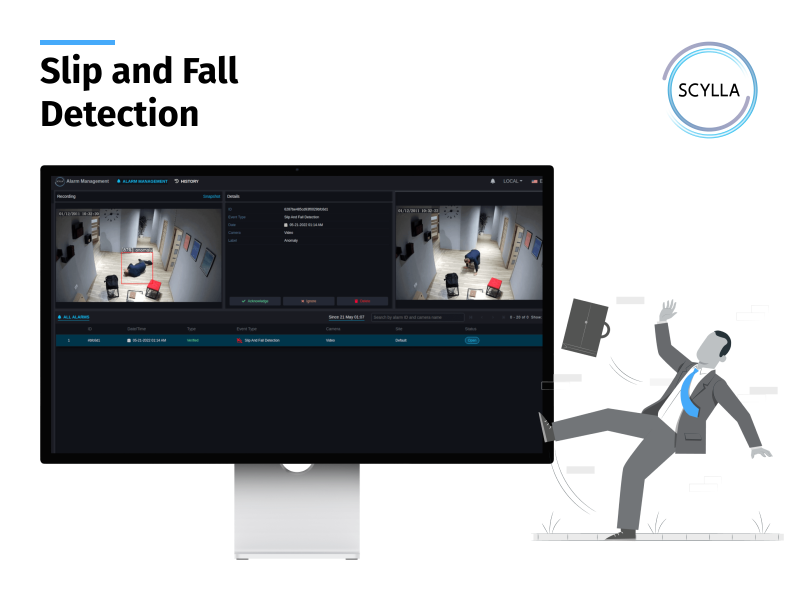 Zone 2, Zone 3, Zone 4, Zone 5
Scylla Slip and Fall Detection system allows security professionals to detect and identify high-impact threats and capture events as they occur.
Scylla is optimized to work on multiple video streams using a single GPU and provide real-time event tracking. Once an anomalous event has been recognized based on the series of frames given to the model, Scylla sends alerts to all assigned endpoints. The module supports real-time multiple stream processing as well as offline analysis of video recordings. The models are trained on a large amount of anomalous and normal videos, which allows Scylla to operate in versatile environments and scenarios to immediately react and send alerts in case of an anomaly. The system continuously self-learns, meaning it can be adjusted specifically for your case if the current dataset is not fully capturing the peculiarities of the environment at your premises.
Scylla features real-time and forensic detection of slips and falls in a centralized solution capable of handling multiple camera streams simultaneously, offering flexible deployment based on the customer's choice (can be on-site, cloud-hosted, or on-edge).